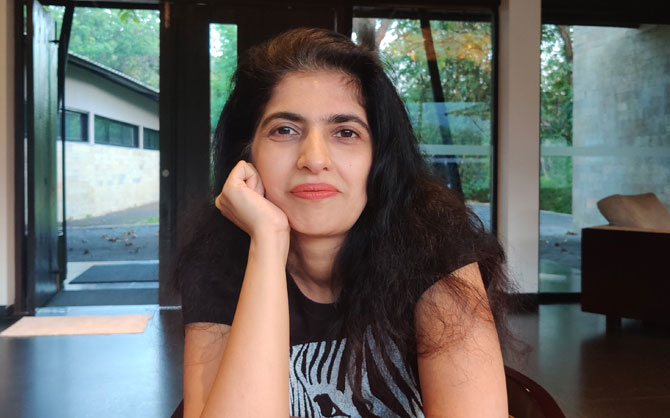 Sonali is an Internationally Certified Child Birth, Lactation and Pregnancy Fitness Educator. She is also a certified Labor Doula. She completed her certification from CAPPA – U.S.A. in April 2004. She has also completed a certificate program in Nutrition with a special focus on children's needs.
Sonali began practicing as a Child Birth Trainer in May 2004 with BEAMS, a speciality hospital for women which is owned and managed by Dr. Rakesh Sinha in Khar. The course which was put together covered all above aspects of birth as well as a little bit of personal practical experience.
Feb 2005, was the set up of her own private centre where she offered various options such as Comprehensive Pregnancy Program, Pregnancy Exercise Classes and Workshops.
The centre also offers various services for expecting and new families like Breast Feeding Support, Nutrition for Children and Moms and also a unique Parenting program.
Sonali is on the expert panel of Mother and Baby Magazine as well as babycenter.in.
She has written the books – Super Moms Recipe Book and Prenatal Fitness 360.
She has conceptualized and featured in Prenatal and Post natal Workouts – 2 DVD titles produced by Times Music.
Sonali is the Executive Director of CAPPA India and trains candidates who would like to make a career as a Birth Professional.
She is also the Director of the Certified Pregnancy Fitness Educator Program. This program focuses on Fitness during pregnancy and has been written by Sonali. The same was introduced in India and then launched Internationally by CAPPA.
Sonali is the founder of www.baby360degrees.com, a portal which offers complete E Learning solutions for pregnancy and parenting.
Since inception, Sonali's Prenatal Program has seen more than 15000 pregnant couples go through this unique course which helps to prepare them not only for the pregnancy and the birth but also for the months thereafter.
For more information contact Sonali on 9821290090 or 7666360360 or write to sshivlani@gmail.com.